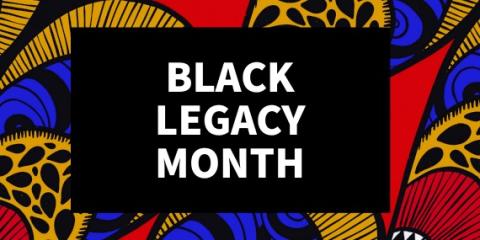 We continue to celebrate Black Legacy Month with Ginn staff recommendations.

From Ann:
Perkins, Linda M. "Merze Tate and the Quest for Gender Equity at Howard
University: 1942–1977." History of education quarterly 54, no. 4 (2014): 516–551.
Professor Pearl Robinson recommended this article to me on Merze Tate, professor, scholar and
expert on United States diplomacy and military history. More people need to know about Merze
Tate!

From Berika: The Harder They Fall (Netflix)
This Black Western film uses creative license to portray real life people in history and weave
them into a fictional narrative showcasing love, vengeance, survival, and the truth. I don't have
Netflix but had the privilege of watching this film while visiting relatives during the holidays.
The film doesn't disappoint and is entertaining and adventurous, directed by Jeymes Samuel
(British musician and filmmaker known as "The Bullitts").

From Lori: The Memory Librarian: And Other Stories of Dirty Computer, by Janelle Monáe
The Memory Librarian features stories from Monáe and an impressive slate of collaborators, set
in a dystopia that feels eerily like our own. Some dystopian science fictions are cautionary tales:
dear reader, don't build this machine or that regime; save yourself, though it's too late for our
characters. This book is much more useful than that: it's a survival guide. Its characters find
themselves already under the watchful panopticon of New Dawn, in a heavily stratified society
courting ecological collapse. These stories show their characters surviving by the slimmest
margins, and growing their own hopes for a livable, abundant future.

From Anulfo: My Grandmother's Hands: Racialized Trauma and the Pathway to Mending
Our Hearts and Bodies, by Resmaa Menakem
While I have been taking classes at Tufts, Resmaa Menakem's book on racial trauma and how it
manifests in our bodies has been brought up on multiple occasions by classmates and professors
alike. The book provides tools and exercises to address and understand racialized trauma. It is a
steppingstone to getting in touch with our bodies and discussing mental well-being.